Rogaland kunstsenter, Stavanger 2022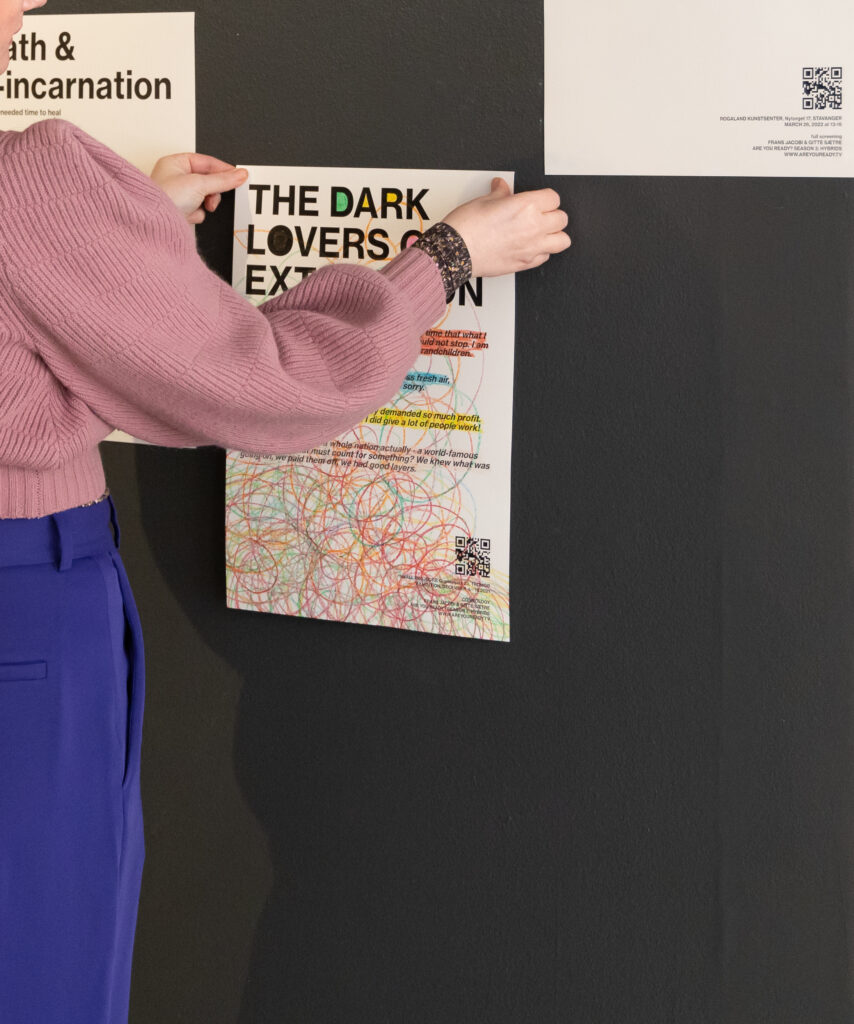 Are You Ready? where invited to Stavanger, to Rogaland Kunstsenter in February 2022. To come and show all the episodes. We decided to bring our black and white posters with some statements from the seven episodes and of corse we brought the transformation cards! And we got an order, they will sell the deck of cards in the book store. That was fantastic news for us. We have something we can sell and be a part of the world of finance. We had not expected that to happen.
The Living Unliving came up with a fun idé on the way out the door when we were about to leave the house in Bergen. YES, to bring some colorful crayons to spike up the somewhat dark posters. It turned out to be such a good idé. Our spirit lit up with some coloring and communal drawing turned out to be a very funny way to spend time with the people how came to visit.